11.5 million fraudulent SIMCards terminated in 2019
FraudBuster wishes you a happy 2020. It's been a tremendous year again! We want to thank you for your trust in our services. In 2019 FraudBuster reinforced its leading position in Africa, Asia and South America. In 12 months, we detected and reported over 11.5 million of fraudulent SIM Cards. Any way you look at them, this performance makes impressive figures!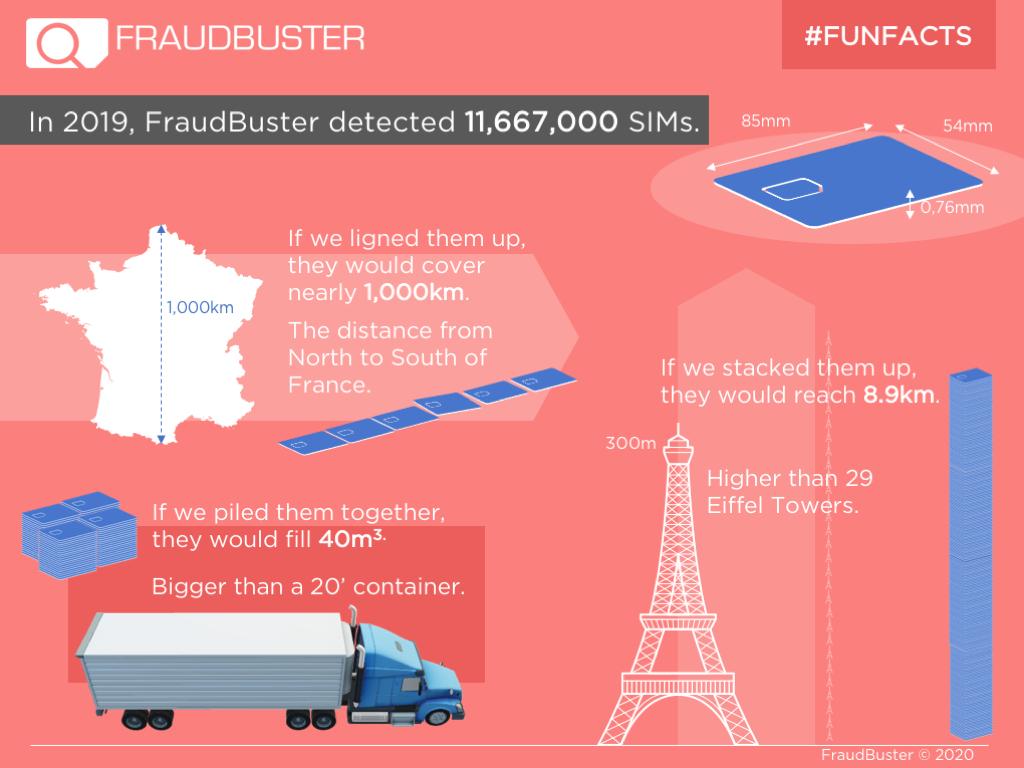 Our bypass fraud detection services are now deployed in more than a hundred territories. They are managed and backed by our Analysts able to identify what's trendy about fraud behavior around the world.
2020: people at the heart of technologies
In 2020, FraudBuster keeps its ambitions up. For 10 years now, our services have given amazing results thanks to both our people and technologies. Leveraging on our experience and observations, as well as feedback from our customers, we aim to keep on innovating to improve the efficiency of our services.
With upcoming new versions of our SIMBuster software, Operators can expect faster detections (still without any compromise on accuracy). In addition, they will benefit from enriched data and functionalities in the dedicated online Customer Interface.
In an industry where traditional Voice usage is shrinking globally, FraudBuster's spOTTer solution for OTT monitoring and monetization makes more sense than ever.
Again, FraudBuster wishes you all the best for 2020,
FraudBuster team